Are you battling anxiety, depression, trauma, or uncertainty? Are you struggling with an addiction, or having relationship problems? Or, are you just looking for a guide that takes a Christian approach to combating daily struggles? If so, welcome to You Are Loved Ministry. I am Donna Marotto, a licensed Marriage and Family Therapist who specializes in Christian faith-based therapy. You are a child of God and He wants you to know that His love heals, changes and helps you to live a life full of joy, peace and happiness!
​
​​
​​​​
​
​
Book your free appointment today
How Christian Therapy can help you:
​
It's more than just learning and developing coping skills; it is also about increasing mental and spiritual strength
​
With Christian therapy, there is less chance of relapse with addiction
​
There is an increase in positive self worth and self image
​
All those struggles such as the struggle to forgive, or struggles with anxiety brought on by certain life events, will all fade away

​

These are just some of the benefits that come from this method of therapy. Because "for with God, nothing shall be impossible." ~Luke 1:37
​
​
Love Changes Everything
a Healing Retreat for Churches and Retreat Centers:
​
This Retreat Focuses on:
How the love of Christ heals many deep, painful wounds
​
Emphasizing how addictions can switch (from drugs and alcohol, to video games or social media) unless the root of the problem is fixed.
​
The tremendous mercy and love God has for each individual
​
Basic human need for love and acceptance
​
The freedom from Unbound Prayer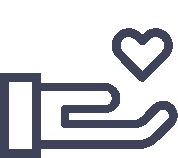 "

Lord, help me to live t

his day, quietly, easily. To lean upon thy great strength, trustfully, restfully. To meet others peacefully, joyously. To face tomorrow confidently, courageously."




-St. Francis of Aissisi